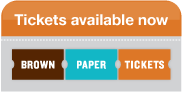 Passafire
On Passafire's fifth studio release, Vines, the Savannah, GA based rock outfit continues to progress towards what they feel is their true identity as a band in the reggae rock genre. After starting fresh with several new pieces to the puzzle on their 2011 release, Start From Scratch, they have now teamed up with Easy Star Records (Easy Star All Stars, John Brown's Body, The Green, Cas Haley) for what the band considers their best album yet. "Passafire continues to stretch Easy Star's sound and style," says Lem Oppenheimer, co-founder of the label. "They bring a harder rock edge while still grounding their music in a progressive reggae base. They fit the mold of all of our artists: dedicated, hard working, touring their butts off, and never settling for what people expect of them."
Passafire was formed in 2003 by students attending Savannah College of Art and Design. Throughout the years, they have become a perpetually touring band playing hundreds of shows a year with bands like 311, Rebelution, Slighty Stoopid, Pepper, Matisyahu, The Wailers and many more. Bowne doesn't mind the grueling schedule and adds, "Touring is the best way to keep the buzz about the band going. What keeps it fun and exciting is the people we meet and places we get to see. We are in a new city every day so there's always something to go see or do. If we didn't tour constantly, we wouldn't be doing as well as we are. That's a fact."
Lionize
The Maryland-based band formed in 2004, learning to play music by jamming and listening really listening to each other. But now, ten years later, the band has matured into a much more powerful, tight unit. Lionize still hammer out most songs in the studio and rehearsal room from the basic spark of an idea. Jetpack Soundtrack, their fifth album and first for the Weathermaker Music label, is no different.
"There's really only so many ways to work on music. You just have to play it, then work on it," says bassist Henry Upton. "We just exhaust all our ideas and put them down."
The band obsessed over thirteen songs, working off four notebooks crammed with ideas, ultimately narrowing the finished album to eleven tracks. Pre-production became a never ending process of upping the musical ante. Eventually, chasing perfection stopped only when producer Machine finally told them to leave.
Backbeat Soundsystem
"Made with movement in mind. Traditional reggae music slapped upside the head with a party stick. Stomping bass, dub synths & steady grooves."
A band laden with groove, their up-tempo songcraft draws from numerous influences including funk, ska, pop and dub, transcending genre limitations to create an original, affecting sound. Over their two debut EPs, the band have honed an infectious, bass-led party style while their studio sessions are driven by a highly dynamic approach to recording, spacious multi-tracking and arrangements, they are a different beast live. The 'serious pop' songs' inherent strengths come to the fore and explode in a haze of onstage energy and pumping rhythm, demonstrating an uplifting vibe seemingly designed for festival fields.