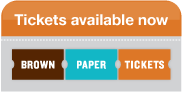 Bernard Fowler's talents as a singer, songwriter, producer and instrumentalist have resonated throughout the span of his extraordinary career in the music industry. His dynamic vocals have appeared on hundreds of albums for bands as diverse as The Rolling Stones, Herbie Hancock, John Mayer, Rod Stewart, Robert Plant, Red Hot Chili Peppers, Michael Buble, and many more.
Bernard is most widely known by millions of people around the world as the background singer and percussionist for The Rolling Stones, a position he has held for 28 years and counting. He has recorded and toured with "the world's greatest rock n'roll band" to nearly every continent, appearing on 14 Rolling Stones albums. He has also appeared on the solo projects of Jagger and Richards, fronted two jazz albums with Charlie Watts, and produced, wrote and performed on two albums for Ronnie Wood.
This will be Bernard's first appearance at The Acoustic, where he's joined with an incredible band including Doug Wimbish and Will Calhoun (Living Colour), Robert Davis (Lauryn Hill), Marc Ribler (Southside Johnny), Khris Kellow (The System) to play music from second solo project, The Bura that was released in May 2015, as well as music from The Rolling Stones, and other classic gems. Bernard is a versatile, mesmerizing performer, whose range and stage presence are celebrated around the world.