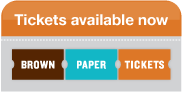 Since the 1980s, Mystic Bowie has been keeping the art of music alive – entertaining audiences from New York to Japan with his vibrant music and high-energy performances. From humble beginnings in Jamaica, Mystic has become one of Reggae's hardest working independent artists, compared to musical legends Jimmy Cliff, Lucky Dube and Toots and the Maytals.
Mystic's career to date can only be described as an impressive musical journey. In 2009 alone, he averaged 217 performances, which included headliner appearances at the Tribal Funk Fest (BC, Canada), the New Haven Arts and Ideas Festival (CT, USA), SoNo Arts Festival and the MIMA Music Festival (Brazil).
Bowie has independently released four studio albums on his label, Funky Ska Music - his first, "Funky Reggae" (1992), which was followed by "Rebirth" (2002), and "Nevah Kiss & Tell" (2009), and most recently "Sweet Jamaica" (March 2012) distributed by VP Records. The song "16 Dimples" from "Rebirth" was well received while the title track from the album, "Nevah Kiss & Tell" was nominated for an award by the Okanagan International Film Fest in Canada. In 2011 he was awarded an Outstanding Achievement in Music by Linkage Radio Music Awards. Mystic's signature style has also been featured on several compilation albums including, "Sharin' in the Groove: Celebrating the Music of Phish" (2000), "Creole Bred: Tribute to Creole & Zydeco" (2004), and "Occupy This Album: supporting the Occupy Wall Street Movement" (2012).
A testament to his drive to bridge the gap between genres, Mystic has enjoyed the fruits of countless collaborations far beyond his Reggae roots. Since 1992, he has toured as the front man vocalist with the legendary Tom Tom Club; his highly engaging performances have been captured on their "Live At The Clubhouse" CD (2002), "Time to Bounce," and "In a Bootleg Style" DVDs.
He has performed with a variety of funk and rock units including the B-52s, Trey Anastasio (Phish) and Widespread Panic. His work has also crossed over into film, having been featured on the Tom Tom Club's remake of the Jimmy Cliff classic, "Many Rivers to Cross" for the movie The Long Kiss Good Night and "Who's Feelin It" (from "The Good The Bad and the Funky") featured on the soundtrack for the urban thriller American Psycho.
Mystic Bowie has been committed to sharing the art of music beyond the stage, establishing the Mystic Bowie Cultural Center in 1991. He was awarded two Certificates of Special Recognition from The Overseas Maroon Council and the Accompong Primary and Junior High School in Jamaica for his efforts.