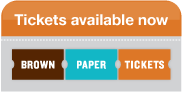 Jason Crosby: guitar, fiddle, keyboards, vocals (Susan Tedeschi, Robert Randolph, Bob Weir, Phil Lesh, Carlos Santana, Pete Seeger, Eric Clapton, Bruce Springsteen & Dave Matthews and more).
Roger McNamee: rhythm and lead guitar, bass, vocals (Moonalice, Guff, The Engineers, Random Axes, Flying Other Brothers and more).
Pete Sears: bass, guitar, keyboards, vocals (Moonalice, Sam Gopal Dream, Rod Stewart, Long John Baldry, original Jefferson Starship, Hot Tuna, Peter Rowan, Jimi Hendrix, Jerry Garcia, Bob Weir, Phil Lesh & Friends, Steve Kimock, David Nelson, John Lee Hooker and more).
Dan "Lebo" Lebowitz: guitar, steel guitar, vocals (ALO (Animal Liberation Orchestra), Lebo & Friends, Jack Johnson, Phil Lesh, Steve Kimock Band, Brokedown in Bakersfield and more).
Jay Lane: drums, vocals (Primus, Further, Golden Gate Wingmen, RatDog, Scaring the Children, Alphabet Soup, Jay's Happy Sunshine Burger Joint, Ice Age, The Uptones, The Freaky Executives and more).
Over the last decade, Jason Crosby has been a member of Robert Randolph and the Family Band and the Susan Tedeschi Band, among others. In recent years, Crosby has played with Bob Weir, Phil Lesh, Carlos Santana, Pete Seeger, Eric Clapton, Bruce Springsteen and Dave Matthews in various configurations. His discography is equally as impressive with appearances on Anastasia's multi-platinum hit "Freak of Nature" as well as Tedeschi's Grammy Nominated "Wait for Me"; and more recent releases from Phillip Phillips, Pretty Lights, Robert Randolph, Teddy Thompson and many more.

Roger McNamee performs more than 100 shows a year in the band Moonalice, where he is the lead vocalist and plays bass and guitar. In Moonalice Roger pioneered the use of social media in music, inventing such applications as Twittercast concerts, Moonalice radio on Twitter, live MoonTunes TM (streaming video) concerts, and the Moonalice Couch Tour TM. The band's website (Moonalice.com) enables fans to listen to any song or show and to watch every concert on a smartphone without an app. Moonalice is renowned for the quality of poster art associated with the band. Moonalice's single, "It's 4:20 Somewhere" has been downloaded more than 5 million times.