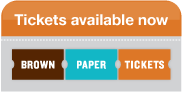 Joe Krown (Hammond B-3), Walter Wolfman Washington (guitar & vocals) & Russell Batiste (drums & background vocals) started playing together in March 2007. The trio has been performing every Sunday at a local New Orleans nightclub, the Maple Leaf Bar. The combination of the soulful vocals of Walter with the big sound of the Hammond B-3 (which Joe also plays all of the bass parts on the B-3) and the masterful drumming skills of Russell Batiste Jr. has developed it's own unique sound. The trio recorded and released a live CD, Live at the Maple Leaf(JK1003) in the fall of 2008. Live at the Maple won a 2009 Offbeat Award for Best R&B/Funk CD. The trio also won a 2009 Big Easy Award in the "Best Rhythm & Blues Band" category. In the fall of 2010, the Trio released Triple Threat (JK1004), the follow up to Live at the Maple Leaf and their first studio CD. The trio's current release and 3rd CD Soul Understanding (JK1006) was released at the end of April 2013. In November 2010 the Trio was invited to be part of 15 city U.S. tour called "New Orleans Nights". The Trio performed a feature set and then backed up Nicholas Payton and Allen Toussaint."A killer collaboration between three of New Orleans greatest players!" Jan Ramsey, offBEAT Magazine.

Russell Batiste Jr.
As a member of one of N'awlins legendary musical families, Russell Batiste Jr. knows his way around a sound stage. He's played multiple instruments, and has been at the drum kit since the age of four. Even before that, Russell recalls watching his daddy, David Batiste (of the city's seminal funk band David Batiste and the Gladiators), jam with an endless array of the city's most talented musicians. That band hosted a virtual "Who's Who" of '60s musicians. One of Russell's earliest memories is sitting on Jackie Wilson's knee listening to him sing "Lonely Teardrops"!
Russell joined the Funky Meters in 1989. Russell has recorded with Allan Toussaint, Robbie Robertson, Harry Connick, Jr.; performed on the last two Wild Magnolias Mardi Gras Indians' CD's and two unlicensed CD's of The Funky Meters featuring the JB Horns, recorded live in Switzerland. Russell has played with a wide variety of performers including Mike Gordon (Phish), Eric Krasno (Soulive), Champion Jack DuPree and Maceo Parker. In 2001 Russell joined the legendary trio Vidal Blue with Page McConnell (Phish) and Oteil Burbridge (Allman Bros). Vida Bluetoured for almost 5 years and released 2 CDs. An industrious artist and creator, the busy Batiste also manages to put time into his own projects, too, like Orkestra from da Hood, who released their debut The Clinic a few years back and Russell Batiste and Friends.
Walter "Wolfman" Washington
Walter "Wolfman" Washington has been an icon on the New Orleans music scene for decades. His searing guitar work and soulful vocals have defined the Crescent City's unique musical hybrid of R&B, funk and the blues since he formed his first band in the 1970s.
Washington began his career during the fertile heyday of the 1950s Rhythm and Blues period that spawned dozens of Number 1 songs and made New Orleans the recording destination of choice for hit makers like Ray Charles and Little Richard. Born in 1943, Washington was on the road by his late teens spending over two years backing the great vocalist Lee Dorsey who was touring in support of his smash hits, "Ride Your Pony" and "Working in a Coalmine."
His tenure with Dorsey took him to all of the great music halls in America including appearances at the famed Apollo Theater in Harlem. Before he went out on his own with his Solar System band, he also did stints with acclaimed New Orleans songstress Irma Thomas as well as with the legendary jazzman David Lastie's Taste of New Orleans band.
During the 1970s, Washington began a 20-year association with one of the most important vocalists to hail from Louisiana- the late, great Johnny Adams. Dubbed "the Tan Canary" for his peerless vocal stylings, Adams was a mentor of sorts to Washington who developed his singing style while the two worked together at back-of-town clubs including a long stint at the famed Dorothy's Medallion in the Mid City section of New Orleans.
When Washington formed his first band as a leader he was often pigeonholed into the blues genre. But by taking his cues from the likes of Dorsey, Thomas, Adams and the jazzman Lastie, his sound reflects the full range of music from New Orleans. He certainly can howl the blues, hence his nickname, but his musical talents have always defined pure Crescent City soul. In later years, with the second rise of funk, Washington fully embraced that genre as well.