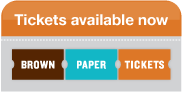 An evening with The Damon Grant Project at the Acoustic on Sunday November 15th. Official Album Release Party for "Prevailing Melodies".

Light hors d'oeuvres provided by The Chelsea. 6pm Doors, 7pm Show, 8.30 Meet & Greet with the musicians.

$10 in advance/$12 at the door.
The Damon Grant Project is proud to announce the release of his second album titled "Prevailing Melodies". This is Damon's first venture in writing lyrics in addition to the music. It is produced by David Ryan Harris who is predominantly known for touring with John Mayer for a decade. This is the first time David is producing a percussionist, but it won't be the last.

This album is a bit different than most. Since the band is not lead by a front-person that sings, the idea was to put together a great band and feature different vocalists. Each song would take on the vibe of the person singing. In some cases, that person singing is also the co-writer. There is something on this album for everyone. Damon wanted the focus to be on the songs and not just a singer; however, there are some fantastic vocalists featured on this album. The album flows very nicely from track to track with many colors and soundscapes used to keep your interest. The album features vocalists like Marc Broussard, Chrissi Poland, Stephen Kellogg, Christine Tambakis, P.J. Pacifico and more! Plenty of horns lead by the Mason Brothers, along with Bob Reynolds and Mark Small. Guitar stylings of David Ryan Harris, Zane Carney, Doug Wamble, Ryan Parrino and more! The rhythm section is anchored by J.J. Johnson, Janek Gwizdala, Darby Wolf, along with Gerald Myles and Dan Asher to name a few. If that wasn't enough, it was recorded in the world famous Carriage House Studios, by Grammy-nominated engineer, John Shyloski.
Damon Grant
Percussionist, Educator, Composer