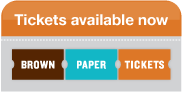 Jay Stollman is back and he is bringing in some heavy hitters to his favorite CT venue.
Rock, Blues, Funk etc.. You name it he does it and better then all the rest!
Sooooo....as if this show wasn't already going to be a blast with Matt Schofield, Scott Spray, Jeremy Goldsmith and Tommy Nagy on board....NOW, it's just been announced that my old friends Paul Gabriel andHoward Eldridge will be performing with us. Better get tickets. This will be a full house.

JAY STOLLMAN - (Johnny Winter All-Star Band)

MATT SCHOFIELD - 3 Time British Blues Hall of Fame Guitarist of the Year

SCOTT SPRAY - (Johnny Winter Band)

''In an election year, superlatives are hard to avoid. But if you are a Blues lover and truly want to experience some real "Power and Glory," you need to see Jay Stollman, Matt Schofield and Scott Spray. When Jay, Matt and Scott-- all award winners in their own right-- come together for a special tour, it is an event not to be missed."