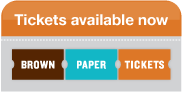 The Eric Krasno Band Record Release Show
"Blood From A Stone" out July 8th on Feel Music

For nearly two decades, Eric Krasno has been an omnipresent figure in popular music. We've heard his virtuosic, innovative guitar playing with Soulive and Lettuce (both of which he co-founded), seen him onstage supporting the likes of the Rolling Stones and The Roots, watched him take home multiple GRAMMY Awards, and benefited from his deft, behind-the-scenes work as a producer and songwriter for everyone from Norah Jones, Tedeschi Trucks, and 50 Cent to Talib Kweli, Aaron Neville, and Allen Stone. Krasno's rousing new solo album, 'Blood From A Stone,' reveals a previously unknown and utterly compelling side of his artistry, though, inviting us to bear witness as he both literally and metaphorically finds his voice.
Armies
Led by vocalists Dave Gutter and Anna Lombard, Armies meld electro pop with duet style anthems inspired by French pop duets of the sixties. Drawing on themes based around temptation and fidelity, Armies is the darker, seedier underbelly of love put to the soundtrack of a nite club bathroom.

Armies began in Venice Beach, CA as a commercial project conceived by Portland, Maine based singer-songwriter Dave Gutter. For the purpose of TV and film placement only, Gutter was commissioned to write folk style duets for male and female vocals. After auditioning vocalists, producers and musicans in Los Angeles, Gutter returned to Portland and finished the record with long time friends Anna Lombard, DJ Elsworth, Jon Roods and Tony McNaboe.