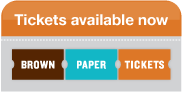 You know Scott Metzger from Joe Russo's Almost Dead? Well when he wants to get his rock on, he plays in a killer trio called Wolf! We're thrilled to have them back to our room for a second hit. You loved them last winter so we knew a repeat was in order.

Taking their cues from a soul, blues, boogaloo, country and rock background, Wolf! seamlessly merge styles to create a party where everyone's welcome...one that you don't want to miss! This Brooklyn-based trio continue to find new and exciting ways to evolve and push what's possible with the classic guitar, bass, and drums formula while maintaining a fundamental groove that's both irresistible and undeniable. Wolf! strives to make great music, and life is too short to listen to bad music.
And sharing the stage on this night we're thrilled to have a trio from Doobie Decibel System! These guys played a terrific show here a few months back and we're thrilled they are coming through again. Don't miss this very special night of music.

Jason Crosby: guitar, fiddle, keyboards, vocals (Susan Tedeschi, Robert Randolph, Bob Weir, Phil Lesh, Carlos Santana, Pete Seeger, Eric Clapton, Bruce Springsteen & Dave Matthews and more).
Roger McNamee: rhythm and lead guitar, bass, vocals (Moonalice, Guff, The Engineers, Random Axes, Flying Other Brothers and more).
Dan "Lebo" Lebowitz: guitar, steel guitar, vocals (ALO (Animal Liberation Orchestra), Lebo & Friends, Jack Johnson, Phil Lesh, Steve Kimock Band, Brokedown in Bakersfield and more).