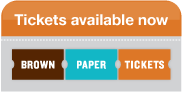 The Toasters, are "Ska Pioneers" (Billboard magazine) and boldly go where no ska band has gone before. Having been compared to the Ramones, due to their longevity and adherence to core principles, the Toasters are held to be one of most influential ska bands out there. Their lean, mean ska machine has galvanized audiences and musicians alike with their embrace of the Jamaica-born pop music style that overwhelmed England in the 1960's, migrated to America in the early 1980s, and went global in the 1990s. The hallmark Toasters sound sits at the nexus of Reggae, Jazz, Punk and Soul and is the musical equivalent of a brass knuckle-duster.

Formed in New York City by British guitarist/frontman Rob "Bucket" Hingley in 1981, the Toasters exploded onto the Lower East Side scene. Cutting their teeth with a residency at legendary clubs like CBGB and Danceteria, the band has defied gravity and industry skeptics alike by staying true to their original 2-Tone ska roots, whilst logging over 4000 globe-trotting live appearances.
Now celebrating their 34th year the Toasters are once again announcing a full calendar of dates to kick off the 2016 touring campaign. These NYC D.I.Y die-hards have already notched more than 5000 live shows and plan to heap more onto that tally this year with two North American tours, as well as dates in South America, Europe, South East Asia, Russia and points east.
Where Bucket and The Toasters truly excel, and live up to their reputation as one of the greatest bands of all time, however, is on the road. Averaging more than 200 performances a year, the band is well on its way to playing its 5,000th gig, a milestone they should achieve by the end of the decade.
Toasters fans from all over the world have known for a long time that their favourite ska band is the coolest group around, a true classic. Now, it's time for everyone else to catch up, and get hip to The Toasters!