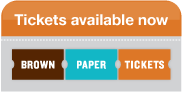 Two of our absolute favorite soul bands on one terrific double bill! If you've been to either of their shows in our room this past Winter, you know what a unique and special night this will be. If not, consider this your shot at redemption. Just ask anyone who was there.
Kat Wright & The Indomitable Soul Band
"What's in a name…?" So mused the bard, and all too often the name doesn't do justice to the subject. Not so with this Vermont octet. Kat herself, whose voice is both sultry and dynamic, delicate yet powerful, and gritty but highly emotive and nuanced, has been described as "a young Bonnie Raitt meets Amy Winehouse". Add to that voice enough stage presence to tame lions, and the combination of feline femininity proves immediately enchanting.
On the other hand, one is presented with the words "Indomitable Soul Band". Here, too, there are no misnomers involved: a rock solid rhythm section of bass, drums and keys; a powerful, three-piece horn section; an electric guitarist who dances beneath the surface before exploding to the top… and he harmonizes brilliantly, too. Seven players, each a soloist and entertainer in their own right, blending Memphis soul and new school R&B with a level of improvisation that more than a few Vermont bands have been known for. They aim right for the heart and move your soul without overlooking your ass. Confident, cool and, well… indomitable.
What's in a name is what's right in front of you on the stage at a Kat Wright and The Indomitable Soul Band show. Working their magic throughout the Northeast and preparing to extend far beyond the region, Kat and the band are on a simple quest to "send people out feeling better than when they walked in" to the show…
Mad Satta
According to VIBE magazine, "Mad Satta waves the flag for future-soul, mixing old school jazz with modern day funk". An organic and timeless band based in New York, Mad Satta is comprised of eight members strive to bring original, positive, eclectic, thoughtful music to a wide array of listeners. This ultra-tight, eight piece outfit is held down by edgy bass lines and a sophisticated mix of guitar, organ, drums and horns that surround and support the powerful, smoky vocals of front woman Joanna Teters. From Yoshi's (Oakland, CA) to the Blue Note (NYC), Mad Satta serves it's audience with playful, energetic performances of original compositions and unique covers that honor some of soul music's greatest artists.
Mad Satta has shared the stage a number of mentionable artists—Afrika Bambaataa, Ozomatli, Taylor McFerrin, and Goapele, to name a few. They currently hold a residency at Daryl's House Club in Pawling, NY.
Their debut album "Comfort," produced by triple-GRAMMY winning producer Prince Charles Alexander was released in 2014, and quickly followed up with their EP entitled "Break Me Free." Their "Live from Daryl's House Club" record is set for release in early 2016.
Vinegar Mother

Vinegar Mother is a Soulful Rock Band..... Their passion for music is evident in every song they write and at every show they play. "Together, we've developed a sound that is warmly familiar, music that is versatile, soulful and raw. Our goal is to let our souls be heard. The beauty of our music is the reaction, the out-of-body experience, and the love shared between the players and listeners."