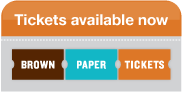 The Heavy Pets
The Heavy Pets are an American rock band that blends rhythm & blues, jazz, funk, disco and reggae with rock & roll. Called "a living, breathing, force of nature" by Relix Magazine, the Pets are known for their soulful songcraft and powerhouse live performances. Riding high on the success of their most recent studio effort, Two Horses, look out for The Heavy Pets as they continue to hit the road hard.
"Nice big balls." – Dennis Cook, Jambase
The group became an instant Sirius radio sensation in 2007 with the release of their double-disc debut album, Whale, driven by hit tracks "Operation of Flight" and "Sleep." First embraced by the jam scene for their raw talent, their crossover sound that is showcased on their self-titled album, also dubbed a "Top 10 Album of 2010" by The Huffington Post, propelled them into the periphery of mainstream music. Returning to their acoustic roots on Swim Out Past the Sun(2011), THP's guitar duo set aside their electric axes for a more organic approach. The Heavy Pets followed up those polished efforts by releasing the Everywhere Sessions: Volume 1 EP, recorded live in the studio with accompanying videos of the three songs "Chew," "Help Me Help You" and "The Day the Sun Forgot to Rise."
ShwizZ
ShwizZ is a unique cast of characters reigning from New York. Best described as a melting pot of funk and progressive rock, this giant original sound will be sure to put a smile on your face. The band's variety and depth allows for lovely twists of improvisation and spontaneity spiked with technical prowess and musical complexity.

Over the years the group has shared bills with many notables including Jeff Beck, Primus, Jordan Rudess (Dream Theater), Kung Fu, Dopapod, Consider The Source and more. ShwizZ can be found gigging all over the northeast and you won't be surprised to find them playing at your favorite festival or club for years to come.