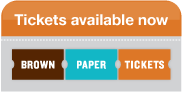 Stunning instrumental and vocal virtuosity. Relix Magazine
Few things rejuvenate the soul like a warm fireside drink after an exhausting day in the snow. Hot Buttered Rum has that effect. Their original songs are instantly familiar and inviting, and their easygoing versions of timeless classics (the Beatles, Hank Williams) belie the intricacy of the arrangements. San Francisco Chronicle

Hot Buttered Rum lives for a good time, and a mindful recklessness settles in whenever these five guys step on stage. From Anchorage to Miami, the groups onstage chemistry fuels the lovefest that is a live Butter show. Rooted in the trajectory of west coast bluegrass, Hot Buttered Rum plays what has been described as Californias own acoustic music.
HBRs years of touring have given the band the chance to work and play with a wide cross-section of musicians, people like Peter Rowan, Phil Lesh, Chris Thile, Brett Dennen, and Robert Earl Keen. Seasoned veteran Steve Berlin (Los Lobos), acoustic guru Mike Marshall, and left-coast rocker Tim Bluhm (Mother Hips, Nicki Bluhm) have all produced studio albums for the band. Each guided HBR towards the next step in its evolution. Its a sound that is tough to describe and easy to love, and it has found its way to the most prestigious pop, folk, and bluegrass stages in the country: Telluride, Newport, Bonnaroo, Strawberry, Hardly Strictly, Kate Wolf, Hornings Hideout, String Summit, Grey Fox, Merlefest, All Good, High Sierra, Wakarusa, and many more.
The next step in Butters evolution involves recording three 5-song EPs, each focusing on a part of music that Hot Buttered Rum loves and is inspired by, and each with a different producer. The first EP was recently recorded with Railroad Earths Tim Carbone and will be released this fall. The second will be a collection of Ralph Stanley old school bluegrass standards, to be recorded in September with producer Sally Van Meter. The third will be Hot Buttered Rums latenight throwdown music, to be recorded in November with SCIs Kyle Hollingsworth. Together, the three collections of songs will explore Butters roots and express Butters present passions.
At the center of Hot Buttered Rum is the enduring camaraderie of old friends. The band was conceived on a backpacking trip of high school and college buddies in the High Sierra. What was dreamed up on mountaintops and around campfires has found its way into the hearts, minds, and bodies of thousands.
The Brummy Brothers
Bursting on to the scene mid-2012, The Brummy Brothers' inspiring rhythms, infectious melodies, and undeniable ability to plow through a set with fiery passion and intensity keep them busy with over 100 shows a year up and down the East Coast.

The New Jersey natives' original blend of bluegrass, rock, and improvisation forms a sound and energy that allows them to be found playing anywhere from rock clubs, to folk festivals, to farmers markets. And it's a good thing, because if one thing is clear, it's that these guys love to play music.

In May 2014 The Brummy Brothers released their debut album "On Our Way" produced by Tim Carbone of Railroad Earth. The album allows the band to share the composite of their time together. The record incorporates harmonizing voices, striking instrumental prowess, and expert arrangement to bring everything together.

Members:

Andrew Morris - Guitar, Vocals
Dave Brumberg - Bass, Vocals
Eric Brumberg - Mandolin, Vocals
Russell Gottlieb - Banjo, Vocals


Fans just can't wait to, "Shake their BRUM!"

Check them out at www.thebrummybrothers.com