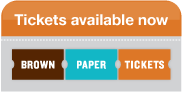 Anything worth doing is worth overdoing we say! Why else would we be crazy enough to put this much talent, this much music in one room on one night? Quite possibly the deepest, funkiest and most soulful night of music we've ever put together. 20 Musicians playing across 3 bands, each one packed with veteran players and equally capable of hosting their own evening. United by a common love for deep grooves, sweet soul, and nasty funk. What will happen? Will our roof blow away? Will we run out of beer? Will the earth tilt off its axis due to the excess of heavy hitters in one room on one block in little old Black Rock? Who knows. The only thing we can promise is that you will have a rump shaking, soul stirring, face melting night of music that will leave you with a permanent grin on your face Saturday morning. Don't wait to hear about it from somebody who was there. Make some memories.
Elise Testone All-Star Soul Band
A powerhouse vocalist whose incredible stage presence and vocal maturity rank with the best, Elise Testone is the perfect combination of soul, rock, attitude and restraint. Equally as impressive and at ease belting James Brown style vocals over a relentless funk groove as she is resting her voice gently over a ballad, Testone's range of influences and vocal capacity know few limits.
In the wake of her appearance on American Idol, Testone has toured extensively and has appeared on such popular TV programs as The Tonight Show with Jay Leno, The Ellen DeGeneres Show, Live with Kelly, Access Hollywood, Good Day New York, Good Morning America and others. While she enjoyed her time on Idol, Testone is excited to bring her own unique brand of music to the world, a brand that owes more to artists like Ella Fitzgerald, Led Zeppelin, Janis Joplin, James Brown and Sam Cooke than to today's hit-makers. She has opened for B.B. King, Snoop Dogg, Sister Sparrow and The Dirty Birds, and Dumpstaphunk, to name a few. Her album, In This Life, featuring 10 original tunes, most of which were written or co-written by her, marks the beginning of what has been and will be an extraordinary journey for her as an artist and for her fans. In a world full of vocalists who seem to be acting, Elise Testone's performance is anything but that. Her heart more exposed with every note, it's not uncommon to find her on her knees and out of breath at the end of a hard-driving soul tune – all in service of the music.
The Damon Grant Project
The Damon Grant Project is proud to announce the release of his second album titled "Prevailing Melodies". This is Damon's first venture in writing lyrics in addition to the music. It is produced by David Ryan Harris who is predominantly known for touring with John Mayer for a decade. This is the first time David is producing a percussionist, but it won't be the last.

This album is a bit different than most. Since the band is not lead by a front-person that sings, the idea was to put together a great band and feature different vocalists. Each song would take on the vibe of the person singing. In some cases, that person singing is also the co-writer. There is something on this album for everyone. Damon wanted the focus to be on the songs and not just a singer; however, there are some fantastic vocalists featured on this album. The album flows very nicely from track to track with many colors and soundscapes used to keep your interest. The album features vocalists like Marc Broussard, Chrissi Poland, Stephen Kellogg, Christine Tambakis, P.J. Pacifico and more! Plenty of horns lead by the Mason Brothers, along with Bob Reynolds and Mark Small. Guitar stylings of David Ryan Harris, Zane Carney, Doug Wamble, Ryan Parrino and more! The rhythm section is anchored by J.J. Johnson, Janek Gwizdala, Darby Wolf, along with Gerald Myles and Dan Asher to name a few. If that wasn't enough, it was recorded in the world famous Carriage House Studios, by Grammy-nominated engineer, John Shyloski.
Rang-A-Boom
For over two decades, saxophonist Shane Kirsch has graced the stage with many national and local artists including George Clinton, Michael Franti, The Fuzzy Flow and Belizbeha. His most recent project, Rang-A-Boom is a funky collaboration with some of the grooviest road warriors of New York's Hudson Valley including old friend, Alan Evans (Playonbrother/Soulive). Rang-A-Boom has already shared the bill with George Clinton and P-Funk, Sharon Jones and the Dap-Kings and Phil Lesh.
Erik Perez (Live Society) replaces Alan for the live line-up. Also, along with Kirsch is New York Blues Hall of Famer, Petey Hop, funky bass man, Anthony Candullo (Live Society), Chris Burke on Hammond B3 and Vinny Nobile (Pilfers/Bim Skala Bim) on T-bone. And for this show we're thrilled to also be joined by special guest Danny Mayer on guitar. You've probably seen him in his OTS Trio or playing with Alan Evans in Playonbrother.
Rang-A-Boom is a tightly woven blanket of funk/blues/soul-jazz designed to warm you up and immerse you in the groove. The band will play a mix of original material by Shane Kirsch and Petey Hop as well as some choice covers with that unique "Rang-A-Boom" spin. After one time with this line-up, you will hear why their schedule is rapidly filling up and why this backwards "boom-a-rang" keeps goin' and goin' and goin'…