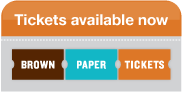 DJ Logic w/ The Alpaca Gnomes

3 Sets of Music
Welcome Gnomies! We are a 7 piece original rock/folk band out of Southern CT. You can catch us in a myriad of venues singing our originals as well as our favorite songs by other artists. We thank you for all your support during our journey and if you are just joining us, hop on for the ride!
We are working on our new album as we speak and road testing the new songs at our shows. We hope to see you in the crowd with a smile on your face and a gnome hat upon your head!
Gnomes: Benny - Acoustic, Vocals; Mike - Drums; Kimberly - Violin, Flute, Vocals; Marty - Bass, Guitar; CB - Guitar, Bass, Vocals; Summ - Percussion; TBone - Keys; and sometimes our friends: Matt - Slide Guitar; Adam - Saxophone; Joe - Guitar, Bass, Vocals.
"The theorem of turntablist as musician has been long proven in the capable hands of DJ LOGIC, whom with jazz as his foundation has become a wax innovator by crossing genres and sprinkling his sound across the map. As one of the world's most accomplished turntablist's, DJ LOGIC is widely credited for introducing jazz into the hip - hop realms and is consideredby most as a highly respected session musician and an innovative bandleader.

Since his emergence in the early nineties amidst the Bronx hip-hop scene, the New York City based deejay has been amassing a veritable mountain of collaborations ranging from the likes of: MEDESKI MARTIN AND WOOD, CHRISTIAN MCBRIDE, VERNON REID, CHARLIE HUNTER, JACK DeJOHNETTE, JOHN MAYER, BEN HARPER, MOS DEF and THE ROOTS, to name but a few.