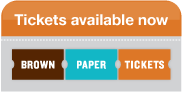 That's right Bfam. It's Breakfast for Dinner again. And not just any dinner, but the night before the big one. We're hosting a Thanksgiving Eve blowout in Black Rock. Come make some memories and have some amazing stories to tell around the dinner table when you are hanging with relatives the next day.

Get your tix early because it's going to be a big night.

http://thebreakfast.bpt.me/

In the event that you have been living under a rock, here's a description of your favorite band.

The Breakfast is a hard-hitting jazz rock experimental quartet whose music ranges from progressive rock to sonic landscapes. The Breakfast's sound and energy are founded in the psychedelic but their music features some incredibly well-crafted song structures and melodies, showing the members' gifts as highly talented musicians. Indeed, original members Tim Palmieri (guitar) and Adrian Tromantano (drums) provide the distinguishing characteristics the band has thrived on from the beginning. The two are able to reach near-telepathic communication on stage, ripping through progressive shredding licks and jams without missing a beat. This is held together by the sonic glue of longtime, though newly re-added, keyboardist Jordan Giangreco, and supported from beneath by the jazz sensibilities of bassist Chris DeAngelis.