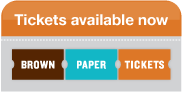 West End Blend will be bringing their upbeat, high energy funk/soul dance party to The Acoustic alongside Kat Wright & The Indomitable Soul Band!

-----
Since their conception, ten piece Funk/Soul band West End Blend has been playing their version of Funk and Soul in venues all over the Northeast. Fronted by vocalist Erica Bryan, the band pays homage to classic throwback sounds while adding their own distinct vibe and flair. Behind her, the Blend packs a four-piece horn section, two guitars, bass, keyboards and drums onto stages every night. From humble beginnings in an epic sweaty funky basement dance party, the Blend's goal has always been to bring that same atmosphere to every show ever since.

The Blend released their debut full length record, "Rewind", in the Fall of 2015. The album was recorded at Telefunken Studios with Grammy Award winning engineer, Brendan Morawski. Alongside their album release, within the past year West End Blend has shared the stage with Turkuaz, Break Science, Kung Fu, Twiddle, Sister Sparrow & the Dirty Birds, The Nth Power, The Motet and countless others Jam/Funk staples. West End Blend is just getting started and right now it's time for them to pile into the van. This juggernaut of a funk and soul band is ready to hit the pavement.
-----

Kat Wright & The Indomitable Soul Band:
Indomitable : impossible to subdue or defeat.

Kat Wright & The Indomitable Soul Band are on a mission to fill you with music that aims right for the heart and moves your soul without overlooking your ass … and they won't be defeated in their quest.