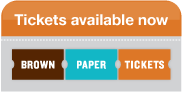 Midnight North Featuring Grahame Lesh make their Black Rock Debut at The Acoustic.

Doors 7:00pm
Show 8:00pm

Grahame Lesh - Guitar/Vocals
Elliott Peck - Guitar/Keyboards/Vocals
Alex Jordan - Guitar/Organ/Vocals
Connor Croonn - Bass
Alex Koford - Drums

They say if you work hard enough, opportunity flies like seed on the wind. Midnight North sustain this as truth. Gigs one after another. Set lists like a jukebox that has overflowed. For this band, its all about the song.

2015 came bearing the gift of rapid territorial expansion for Midnight North. They landed a coveted late night slot at their first High Sierra Music Festival and became regulars on the California summer festival circuit. The band made a lot of new fans on a successful East Coast summer and and a follow up fall tour and gave Chicago and Southern California a taste while they were at it.

When you come to a Midnight North show, you'll find Elliott Peck, Grahame Lesh and Alex Jordan sliding into three part harmonies that are as comfortable as an old pair of jeans. You'll hear bassist Connor Croonn and drummer Alex Koford making themselves at home in any groove from a stomp to a slow-burn or boogie. Settle in and you might find Midnight North writing a new page in the American songbook.

In addition to all the touring, Midnight North is entering their third year of holding down a weekly gig at Terrapin Crossroads in San Rafael, CA where they began webcasting live and connecting with fans as far away as Japan. Every Sunday night, you are one click away from tuning in for fun nights like one in June of 2014 that had Grateful Dead bassist Phil Lesh standing in for an out-of-town Connor. This is a band that is as happy logging highway miles as it is keeping the home fires warm.