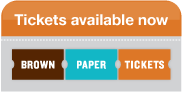 That's right Bfam. A rare 2nd helping of Breakfast this Holiday season. January 9th, we're celebrating the start of 2016 with a blowout in Black Rock. This time it's a Saturday night show so the boys can go long and deep!

Bobby Paltauf Band opens the show! 9 PM Sharp! Don't miss. They crush.

In the event that you have been living under a rock, here's a description of your favorite band.

The Breakfast is a hard-hitting jazz rock experimental quartet whose music ranges from progressive rock to sonic landscapes. The Breakfast's sound and energy are founded in the psychedelic but their music features some incredibly well-crafted song structures and melodies, showing the members' gifts as highly talented musicians. Indeed, original members Tim Palmieri (guitar) and Adrian Tromantano (drums) provide the distinguishing characteristics the band has thrived on from the beginning. The two are able to reach near-telepathic communication on stage, ripping through progressive shredding licks and jams without missing a beat. This is held together by the sonic glue of longtime, though newly re-added, keyboardist Jordan Giangreco, and supported from beneath by the jazz sensibilities of bassist Chris DeAngelis.

Bobby Paltauf Band

The Bobby Paltauf Band was founded by guitar prodigy Bobby Paltauf. At the age of 14-years-old, he has already played with some of the most notable musicians the industry has to offer such as Buddy Guy, Ivan Neviile's Dumpstaphunk, The Meter Men (Leo Nocentelli, George Porter, Jr, Zigaboo Modeliste w/Page McConnell), The Revivalists, DJ Logic, Twiddle, America, Kung Fu, Deep Banana Blackout, Jen Durkin, Andrew Gromiller, Anders Osborne, Stanton Moore, Papa Mali, Rob Mercurio, John Medeski, Lucky Peterson, Joe Tatton (New Mastersounds) and the Fundamensionals. And now adding all this to the newly formed band, Wow!

With Bobby's and the bands, unique blend of blues, funk, rock and jam band sounds, has already earned them a great deal of attention on the scene and they have only just begun to make their mark. The band plans to complete their first full length album by the spring which promises to impress music lovers near and far.