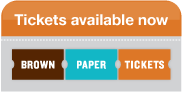 The London Souls' unique reinterpretation of classic hard-hitting rock and roll formulae recalls elements of the past with an ever-present boundless energy, fit to cement their place in the future.
Tash and Chris have been nothing short of a best-kept-secret among New York City concertgoers since the band's formation in 2008, building a fervent and dynamic fan base leveraged by their ever-substantiated reputation for consistently well-rehearsed and impassioned, explosive live performances. The band's celebrated sound and spirit draws significant influence from the driving force of British rock pioneers Cream and Led Zeppelin, to billowing and bouncing funk and soul, to the layered harmonies and memorable hooks of The Beatles and The Hollies, to the contemporary psychedelia of My Morning Jacket among many more.
Frank Viele
Frank Viele constructs his sound beneath an acoustic funk ceiling with windows of alternative pop, folk and soul. A musical carpenter in the independent rock genre, this singer/songwriter's approach mixes a dry wit with a soulful touch. A storytelling angle finishes out the floors of this building. Frank's sound construction is cemented together by a solid blues foundation and his stylistically aware approach is evident in his singing and guitar playing. Working off the brick and mortar of influences ranging from Dave Matthews to Otis Redding and Ray Lamontagne to Johnny Lang, Frank delivers an authenticity showcasing a familiarity to the inspirations that came before him. Frank Viele is Acoustic funk, electrified with a shot of Pop, Rock and Soul. Add Rhythm and Blues for a Chaser.