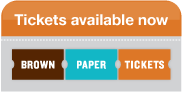 The Ballroom Thieves: a rock band disguised as a folk band. Acoustic guitar, cello and percussion trio that brings the noise through soaring three part harmony and unprecedented raw energy given their acoustic instrumentation.
Since their debut EP in 2012, the trio has captivated audiences with their unique instrumentation and dazzling three-part vocal harmonies.
They have shared the stage with established acts such as Dispatch, The Lone Bellow, Little Green Cars, and Houndmouth, and played to sold-out crowds at the The Sinclair, Great Scott and the historic Club Passim in Cambridge, MA.
The Ballroom Thieves's infectious passion and raw energy are unrivaled in the local acoustic music scene. They are comfortable entertaining an intimate listening room one night and a large festival crowd the next.
Martin Earley - Guitar/Vocals
Devin Mauch - Percussion/Vocals
Calin Peters - Cello/Vocals
For fans of: The Lone Bellow, The Avett Brothers, The Civil Wars