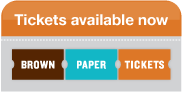 The Hollywood Allstars Live at The Acoustic Friday March 27th following their recently Sold Out "Standing Room Only" performances at the FTC & Bijou Theatre!

The Hollywood Allstars are the brainchild and handpicked supergroup of Grammy Nominated Songwriter/Producer/Keyboardist, and former Epic/CBS Recording Artist, Steve Gaspár.

"I got together a collection of musicians that is really mind-blowing" says Gaspár. "They've played with everyone from Stevie Wonder to Sting, The Allman Brothers, Bruce Springsteen, James Taylor, Sheryl Crow and on and on and on."

Featuring an already impressive and diverse cast of top-flight musicians, in addition to Allstar "regulars": Guitarist Andy Abel, Bill Harris/Sax, Don Harris/Trumpet, John Fumasoli/Trombone, Percussionist Eddie Torres, and vocalists Deena Miller, Kim Lovering and Esjae, The Hollywood Allstars will be adding some very special guests for this performance at The Acoustic including:

Venerable East Coast Vocalist and Bermuda Triangle Recording Artist Timmy Maia, who will be fronting the band, David Livolsi from Kung Fu & Bill Evans "Soulgrass" on Bass, and Eric Kalb, drummer for Deep Banana Blackout, John Scofield and John Medeski on drums!

With twelve musicians and twelve busy schedules, The Hollywood Allstars are a rare commodity, coming together between tours for fleeting and unforgettable performances. When assembled, The Allstars throw down High Octane Rockin' Funk with Blazing Horns and a crunchy Hammond Organ.