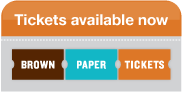 Wow, this one is going to be off the hook. Come say goodbye to 2015 and hello to 2016 with 3 of the nastiest, funkiest, groovingest lineups around!

We've got Johnny Durkin (Deep Banana Blackout, JD & The Business) , Ed Mann (Z3, Frank Zappa), Danny Mayer (DTM, OTS, Alan Evans), Kris Yunker (OTS, Alan Evans) and Mary Corso (Beau Sasser's Escape Plan, Broca's Area) kicking things off with that jammy improvisational funk that only scene veterans like this can pull off.

Then we've got Black Rock ex-pats Nardy Boy, bringing that delicious Nola style funk up here to make it mo betta fo yah! With Steve DeTroy on keys and special guest Will Earley lending us his shredding skills on the geetar!

And finally we've got our favorite merry, funky pranksters the Sons of FUNK, that bring that classic P-Funk Style madness to life and turn any party into a get down.

Of course with that much talent in the room at the same time, there are sure to be some epic sit-ins, mashups and superjams! Who knows what will happen?

We're going to go deep and run right up until our extra late curfew, so even if you have to go to some other lame NYE party for some reason, make sure you end your night here!

Of course we'll bust out the champagne at Midnight y'all, it's a party!

Tix will be more expensive at the door, so get smart and book early.