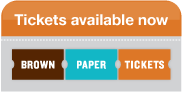 3 Legends, coming together for one incredible get-down. Don't nap on this rare area visit for the Dr. and his friends. And to make this show rock even harder we are thrilled to have Baby Dynamite kicking off the night, a new project featuring local heavy-hitters Christine Tambakis, Randy Funke, Benj LeFevre & Gary Collins!
Soft-spoken by nature, south Florida-bred Roosevelt Collier does his hollering on the sacred steel guitar. Brought up in the tradition of the House of God Church, Roosevelt built his reputation alongside his uncles and cousins in The Lee Boys, known for their spirited, soul-shaking live performances. Seated front and center, "The Dr." leaves an indelible mark on listeners, flooring audiences with his lightning-fast slide work on the pedal steel. At festivals, he is a regular "Artist at Large," performing alongside many of music's most prestigious acts, from the Allman Brothers, to the Funky Meters, to Los Lobos to the Del McCoury Band. Whether on tour with the Lee Boys, bouncing from stage to stage at festivals, or hosting an allstar get down in Miami, when Roosevelt takes the stage, the ear-to-ear grins can't help but be contagious.

"Drummer, musician, producer, arranger and musical director, Bernard Purdie can be proud of a discography of over 3,000 recordings. From his first recordings with King Curtis and Aretha Franklin to later sessions with Larry Coryell, Miles Davis, Hall & Oates, Al Kooper, Herbie Mann, Todd Rundgren, Steely Dan, Cat Stevens, BB King, James Brown, Isaac Hayes, the Rolling Stones, Joe Cocker and countless others, his definitive style has anchored sessions on some of the greatest songs of the modern era. His grooves have been sampled, cut and pasted on dance tracks and his groove is sought after in all genres of jazz, soul and funk. He is now a reference point in the basics of modern drumming with the innovation of the Purdie Shuffle, which was the inspiration behind Jeff Porcaro s Rosanna, a fusion of Purdie s Shuffle and John Bonham s 'Fool In The Rain.'" - From an interview by Mike Dolbea

Doug Wimbish is having an amazing career.

A highly respected and sought-after master of his instrument, Doug records and performs with a diverse roster of talent. From his early days with Sugarhill Records, to his pioneering work in TackHead and Living Colour, Doug is best described as a musical virtuoso. His repertoire reads like a whose who of Rock, Pop and Hip-Hop; The Rolling Stones, Mos Def, Depeche Mode, Madonna, and Jeff Beck, to name a few.