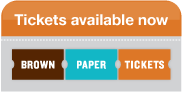 The Garcia Project faithfully channels and projects the feelings, emotions and music that propelled the Jerry Garcia Band and the fans through many years of musical bliss. It's about family, soul searching, rejoicing, contemplating, celebrating, seeking truth and loving one another. It's The Garcia Project.


The Garcia Project performs actual, full, classic Jerry Garcia Band shows from the 70's, 80's and 90's - creating the Jerry Garcia Band experience for old fans to relive or new fans to enjoy for the first time.

Kat Walkerson adds heartfelt and soulful female vocals to the mix. She brings an awesome energy to the project and you can feel her love for this music though her singing. She exudes positive vibes and her smiles are a testament to her appreciation of the music. Kat has performed with Melvin Seals and JGB.

Mik Bondy fills the "Jerry" role with modesty and an understanding that no one can replace Jerry - but that we all together can rejoice in his music. Mik has constructed two tribute guitars and a recreation of Jerry's actual guitar amps, effects and speakers. Mik loves to jam. He led and played with his band "Tapestry" for over twenty years. A long time Jerry-head, Mik enjoyed the last few years of Jerry's life following the JGB around whenever he could. Mik has performed with Melvin Seals and the guys from JGB Band.