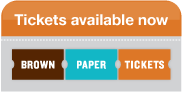 Kat Wright & The Indomitable Soul Band are on a mission to fill you with music that aims right for the heart and moves your soul without overlooking your ass … and they won't be defeated in their quest.
The seven-piece band—named after a favorite Nigerian boogie record and pronounced "ee-KAY-bay"—formed in 2008 and has developed a mighty horn section anchored by tight, deep-pocketed grooves. Following 2009's debut EP Hard Steppin', the band released their self-titled debut full-length LP on Ubiquity Records in 2011 that Okayplayer called "an adventurous trip through time" and "one of the best releases of the year." Their music has also been featured on a number of television shows and commercials including HBO's Eastbound and Down, Mini Cooper and Vans.


Ikebe Shakedown—Barnaby Alter (drums), Dave Bourla (congas), Mike Buckley (saxophone/flute), Vince Chiarito (bass), Jason Colby (trumpet), Nadav Nirenberg (trombone), and Robin Schmidt (guitar)—has toured extensively throughout the US and Canada. Several band members are also currently touring members for artists including Sharon Jones and the Dap-Kings, Charles Bradley, Lee Fields and The Monophonics.