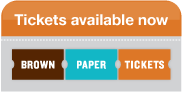 A rough, gruff and tough bluesman to the core, Popa raised himself after his father died at age 7. After a tough life on the streets, the larger-than-life, ultra-hardworking blues guitarist and singer tells everyone that first and foremost he is a survivor.
He is at the forefront of modern blues-rock, where the mix of intensity and integrity, captured on Popa Chubby's Back To New York City, has made him one of the genres most popular figures. And he's an imposing figure at that, weighing more than 300 pounds with a shaven head, tattooed arms, a goatee and a performing style he describes as the Stooges meets Buddy Guy, Motörhead meets Muddy Waters, Jimi Hendrix meets Robert Johnson. "You get the picture," says his website. "And if you don't, Back To New York City paints it vividly. Live, he'll pull out lively covers of Hendrix's "Hey Joe" or Carter Family's "Keep on the Sunny Side of Life" amidst sturdy originals, always keeping the audience guessing.
James Zap
In all seriousness, James Zap is everything we hope to be: entertaining, devilishly handsome, and unapologetically blunt. He seamlessly interweaves the sounds of classic tunes with current chart-toppers; beckoning everyone from grannies to grandchildren to the dance floor.

This isn't your typical acoustic-guitarist-in-the-back-corner-of-a-bar set. James' enthusiasm and energy are contagious, plaguing audiences long after he leaves. If you're looking for an entertaining, self-deprecating musical good-guy, look no further...