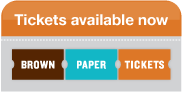 Passafire, Tatanka
Passafire: Reggae/Rock/Progressive/Dub
On Passafire's fifth studio release, Vines, the Savannah, GA based rock outfit continues to progress towards what they feel is their true identity as a band in the reggae rock genre. After starting fresh with several new pieces to the puzzle on their 2011 release, Start From Scratch, they have now teamed up with Easy Star Records (Easy Star All Stars, John Brown's Body, The Green, Cas Haley) for what the band considers their best album yet. "Passafire continues to stretch Easy Star's sound and style," says Lem Oppenheimer, co-founder of the label. "They bring a harder rock edge while still grounding their music in a progressive reggae base. They fit the mold of all of our artists: dedicated, hard working, touring their butts off, and never settling for what people expect of them."

Passafire was formed in 2003 by students attending Savannah College of Art and Design. Throughout the years, they have become a perpetually touring band playing hundreds of shows a year with bands like 311, Rebelution, Slighty Stoopid, Pepper, Matisyahu, The Wailers and many more. Bowne doesn't mind the grueling schedule and adds, "Touring is the best way to keep the buzz about the band going. What keeps it fun and exciting is the people we meet and places we get to see. We are in a new city every day so there's always something to go see or do. If we didn't tour constantly, we wouldn't be doing as well as we are. That's a fact."

Tatanka
Homegrown in Denver Colorado, Tatanka is a quartet specializing in the sounds of dub, progressive reggae, dancehall, and electro soundscapes. Heavy Caribbean drum and bass grooves provide the pulse for the party as the music invites you to get down and dirty. In March of 2010, this group of Denver dub samurais released their first studio E.P. entitled Sounds in Technicolor. Sounds in Technicolor has reached over 10,000 downloads through Tatanka's website and social networking sites. The pulsing basslines provided by Tatanka's Malonestar seem to rock the mind into trance while Champian's guitar work and The Mexico's hi-hat, snare and kick drum 4/4 playing styles pepper over the top of the album's four track's almost flawlessly. Dub Rock Syndicate recently gave the boys the title "the up and coming kings of dubtronic".

Tatanka has shared the stage with many major national and international acts that include but are not limited to: Eoto, Slightly Stoopid, The Motet, Easy Star All-Stars, The Black Seeds, John Brown's Body, The Expendables, Groundation, Iration, Passafire, Stick Figure and more. Tatanka has now been touring for over three years and CHAMPIAN, MALONE, NASTY NATE, and THE MEXICO are all determined to bring the dub madness to a city near you!