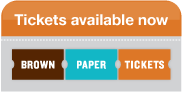 The Main Squeeze is a raging funk experience born within the thriving live music scene of Bloomington, Indiana, and currently residing in Chicago, IL. Since coming together in late 2009 The Squeeze have managed to establish a unique sound and identity in a short period of time.
Their unique ability to tackle and funkify such a wide variety of music makes each show a unique experience in its own right. Their live performances, which fuse soulful vocals, intricate jams, tight grooves, and ripping solos have helped them develop a dedicated and rapidly growing fan base in the Midwest and the East Coast earning them slots at music festivals such as Bonnaroo, Summer Camp, Equifunk, Electric Forrest, Gathering of the Vibes and Aura.

If you've ever wondered whether the juice is worth the squeeze, you should look no further - The Main Squeeze is sure to be hitting a city near you sometime soon, leaving their crowd funkified and freshly squozen.